Collaboration in Practice at the Digital Age Teaching and Learning Summit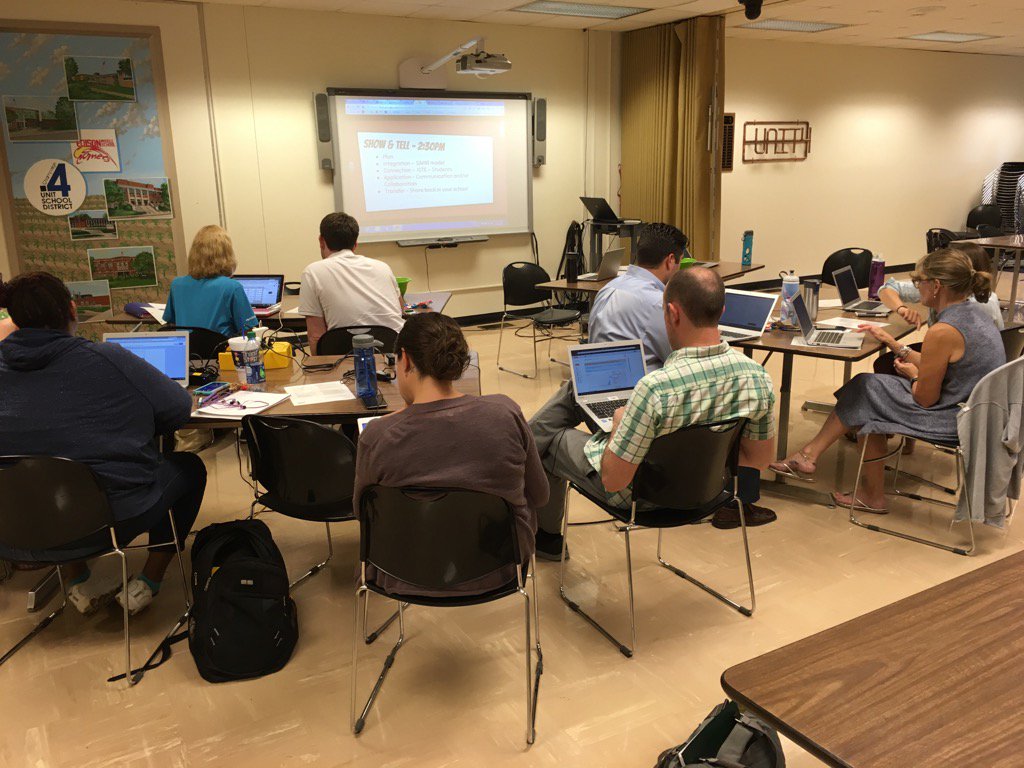 Teachers working on creating a plan for technology integration
. Front (left to right): Isoke Wilson-Pridgen, Lisa Riecks-Soucek, Dan Kuglich, Carolyn Kodes-Atkinson, Back (left to right): Marian Wyatt, Phil Dempsey, Joel Bergener.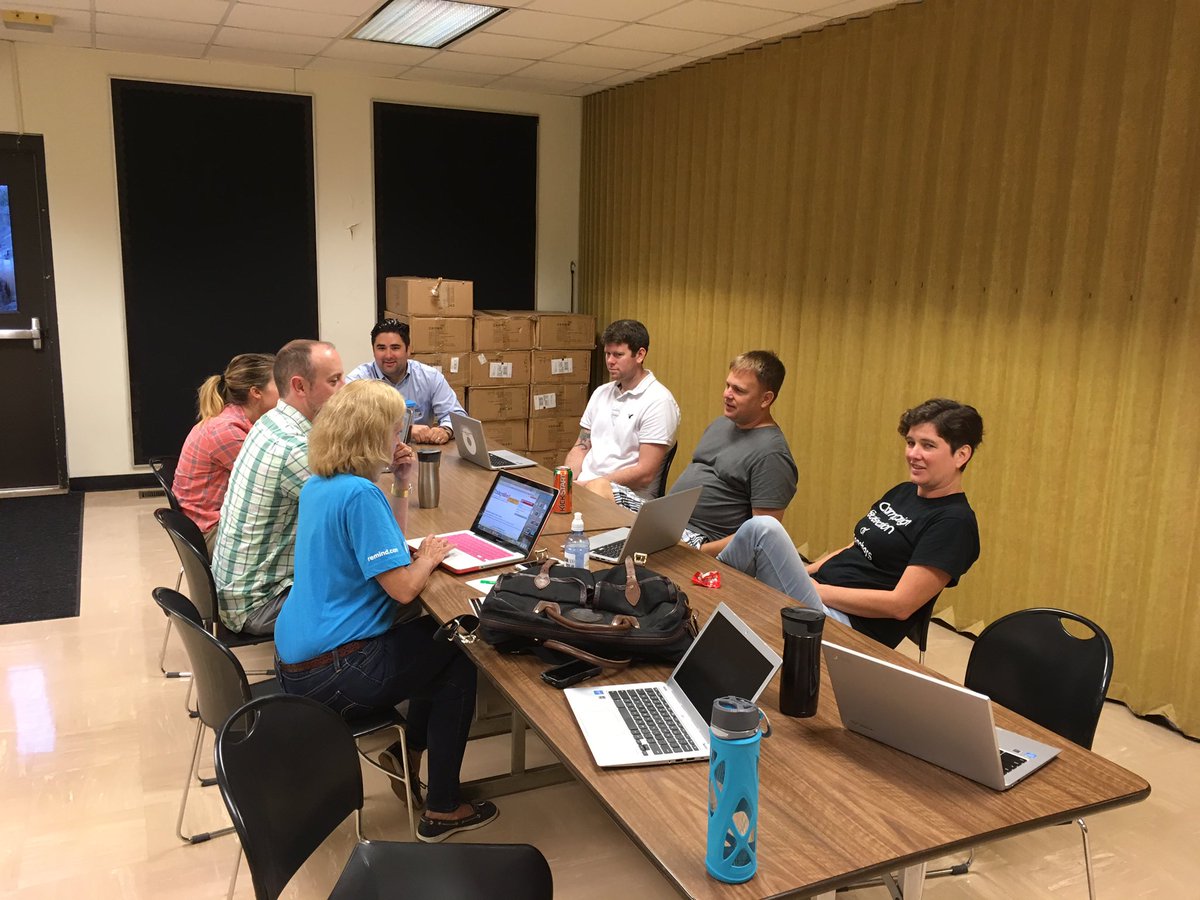 Small group sharing ideas about classroom procedures.
Pictured (left to right): Marian Wyatt, Dan Kuglich, Julia Pratapas, Joel Burgener, Phil Dempsey, Matt Hopkins, and Jen McQueen
I was absolutely blown away by the Teaching and Learning in the Digital Age Summit (wow, that's a mouthful). Yesterday, a group of teachers from Central and Centennial came together to learn about all sorts of wonderful concepts and ideas from the framework of technology in the classroom. The event was sponsored by the Unit 4 Teaching and Learning Department with assistance from the Educational Technology Department.
Matt Sly, Coordinator of Teaching and Learning for grades 6-12, organized the event with the assistance of Joel Burgener, Secondary Coordinator of Teaching and Learning, and myself, High School Educational Technology Coach.
The event was designed to not only provide teachers with tools, but provide a model for the student-centered approach in the classroom. Teachers were given choice in their learning process that allowed them to collaborate on multidisciplinary activities, communicate through group discussion and digital means, and focus on using instructional tools with intentionality with regard to their own content and curriculum.
By the end of the day, teachers were setting goals for themselves regarding the continuation of this awesome work. These goals included:
bringing tech talks into department meetings
using communication tools to enhance classroom experience
providing students with collaborative activities
using new re-teaching strategies
connecting the classroom to the community
using targeted standard-driven data to inform teaching practice
We also learned about blind kahoots as a tool for efficient introduction of a concept or unit.
Click here for more
If you want to find out more about what happened yesterday, I am confident that one of the following attendees would be happy to speak with you about it.
Centennial: Phil Dempsey (Student Teacher), Kara Downs, Daniel Kuglich, Jen McQueen, Julia Pratapas, Lisa Riecks Soucek, Isoke Wilson-Pridgen, Marian Wyatt
Central: Matt Hopkins, Carolyn Kodes-Atkinson, Nicole Markovich
Thanks to all who attended! It was an amazing day.